Businesses engaging Contract labour have NEW ATO contractor tax reporting requirements as from July 2012
With the New ATO Reporting required of businesses engaging contract labour in the Building and Construction Industries as of July 2012 , it is now LAW to disclose whom you have engaged and how much you have paid for their services.
The Tax Office's expectations is that the resulting data will potentially lead to more auditing triggers being activated, in particular, sharing with
state
authorities so they can verify that businesses engaging direct contract labour comply with obligations to pay
state payroll tax
and wether the contractor businesses are covered for
workers compensation
under the right tariff.
For an explanation give us a call
!

National Privacy Principles
The National Privacy Principles established by the Privacy Act 1988 apply to Commercial Design Consolidated (NSW) Pty Ltd; we manage personal information as an APP Entity,
Privacy Policy
.
Commercial Design Brochure
COMMERCIAL DESIGN, YOUR ENGINEERING WORKFORCE PARTNER

For in excess of 40 Years we have specialise in the supply of Engineering Technical Personnel both Permanent and Hourly rate contracts, we can offer the services of engineers, draftspersons and other technical personnel in the following disciplines:
| | | | |
| --- | --- | --- | --- |
| *Civil | *Structural | *Materials Handling | *Electronic |
| *Mechanical | *Piping | *Reinforced Concrete | *Telecommunications |
| *Architectural | *Building Services | *Electrical | *OH&S + QA |
With classifications ranging from:
*Project Managers through to Engineering Clerical Staff
*Senior Design Engineers through to Graduates
*Cad Managers/ Chief Draftspersons
* Detailers / CAD technicians
We Value Add by:
*In-house CAD Skill testing facilities
*We are able to supply Computer Hardware and CAD Software (conditions apply)
*All on-hired personnel are covered for Work Cover, Public Liability & Professional Indemnity
*Commercial Design cover all State and Federal tax issues *(SGL, Payroll, PAYG)
*One Tax invoice for one or multiple contract personnel plus GST (labour tax deductable)
*Commercial Design has Directors and Officers Liability
Recovery costs Calculator! More
Permanent employees' costs are far greater than an equivalently credentialed hourly rate contractor.For example an employee on $50,000 PA + SGL equates to an hourly rate cost of in excess of $82.00 / hr. For a full explanation follow the link!


What Makes us Different ? More
All our technical consultants are taken from Industry and have broad engineering technical background and ability - focusing on only technical areas means we understand your needs, your motivations and the personnel offered for engineering roles will be a precise fit for your business needs, far better than personnel offered through a generalist agency.
From Commercial Design you acquire the best personnel with complete workplace employment credentials. Our Candidate job search data base software is linked directly to smart phone SMS job alert messaging for immediate action on available suitable candidates.



Commercial Design Consolidated (NSW) Pty Ltd
100% Australian Owned and Operated
Unit 11, 82-86 Pacific Hwy, St Leonards, Sydney, NSW 2065
Contact Us
Ph. (+612) 9439 2299 ..Fax. (+612) 9439 7997

Mailing address
P.O. Box 209, St.Leonards NSW 1590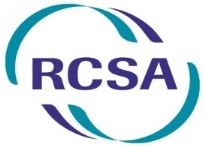 Corporate member since 1992